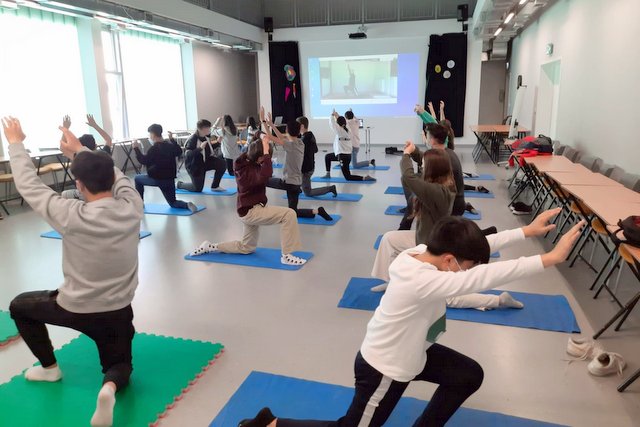 22-05-2021
Staying fit despite of learning from home was essential for our students' health. It's also important to get back to form after return to school. So MYP 3 students are continue taking part in a Fitness Exercise lessons, which we started during lockdown.
For the past several months they have been participating in this weekly lesson online from home. Last week it was the first time they could exercise together as a class at the school premises again!
Thank you to Coach Marcin for leading the exercises each week!