Facilities that make learning easier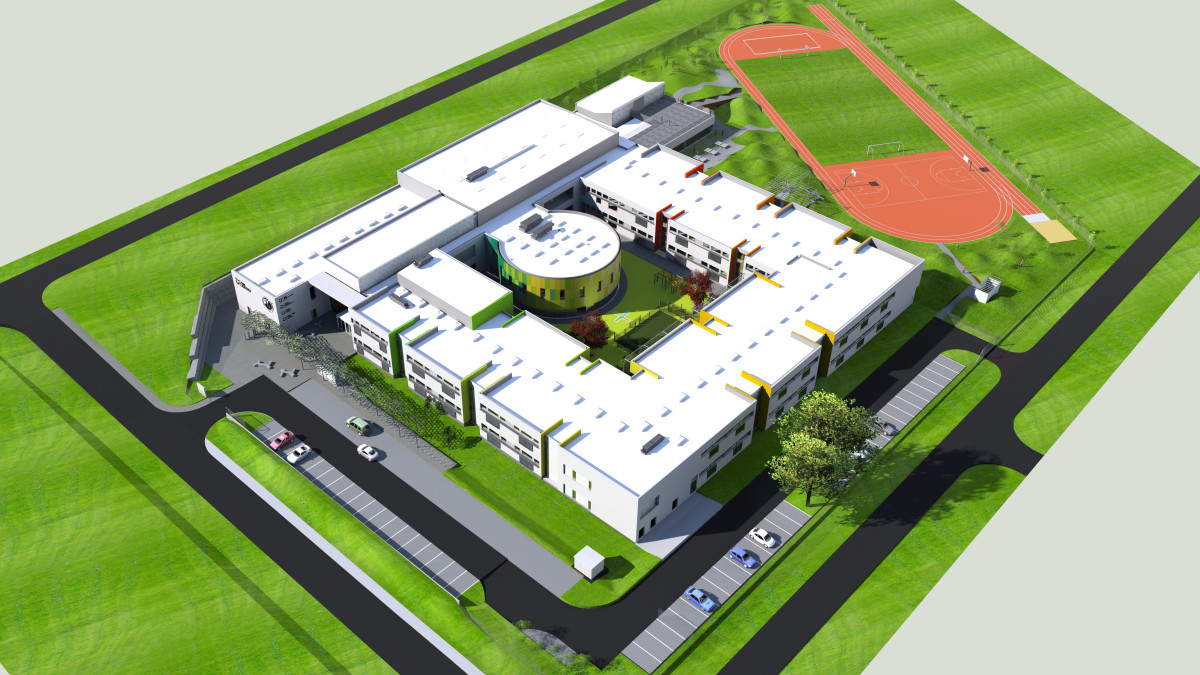 New campus
Our brand new campus Center of International Education (CIE) was opened in September 2016. It is situated at Raclawicka Street 101 in the South of Wroclaw. This is considered one of the most modern school buildings in the country. The campus was awarded in the architectural contest "Beautiful Wroclaw" in 2017.
The campus is designed in the separate zones for each school. The usable area of ​​the building is 12 000 m2 spread over two floors, the area of the whole campus including outdoor sports grounds is about 2.1 hectares. Students use the specialist labs (biology, chemistry, physics), big sport halls, humanities rooms, fully equipped, international library with a reading room, spacious auditorium, theater hall and cafeteria. Recess time they spend on a big patio or on the sport court. An important feature of the building will be a very high level of user safety.
Teaching facilities
Our students learn in optimal environment. The maximum number of pupils per class is 20, which allows teachers to focus on the individual needs of their students.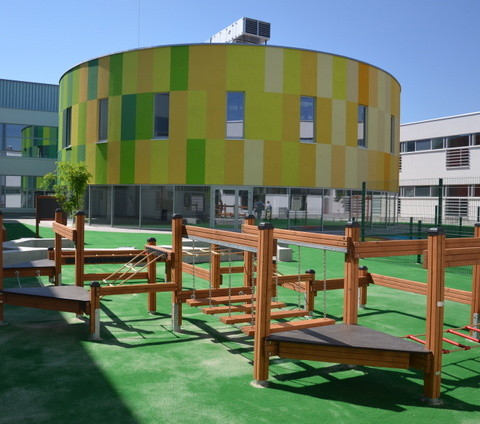 Security
In our school one of the main principles is to ensure the security of our wards. That is why the school is monitored by a security agency round the clock.
Modern technologies
In our school we use the modern information technologies. A number of computers with Internet access and multimedia educational programmes are generally available for our students.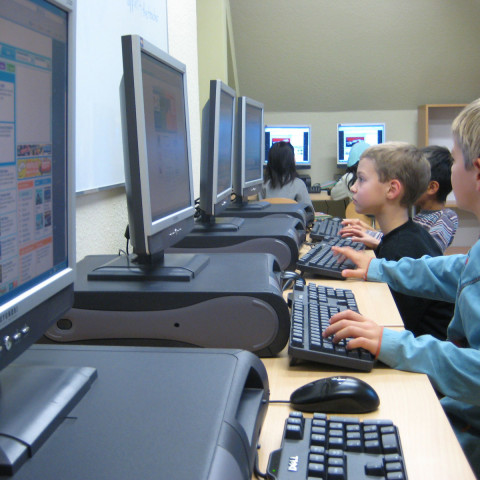 Sport facilities
WIS students take advantage of a huge sport hall, two smaller gymnasiums with mirrors and a great, modern sport court.