Authorities
Foundation of International Education (F.I.E.) – a Polish public charity – is the governing body of WIS. F.I.E. is headed by the Foundation's Council, which is a social committee. The Council supervises the Executive Committee, which is an executive body. The Executive Committee manages the current activities of the Foundation and its schools. WIS has its own Pedagogical Leadership Team: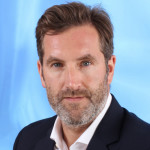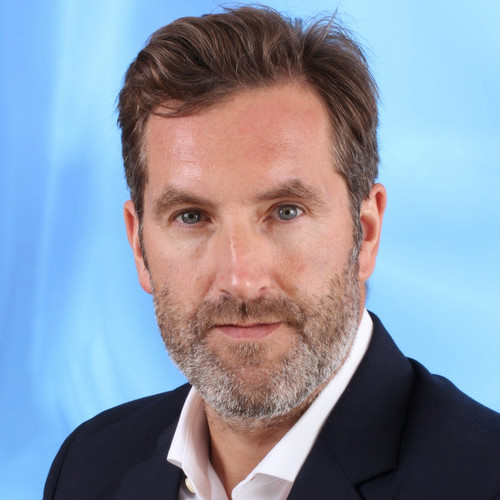 Mr. Richard Begent
Head of School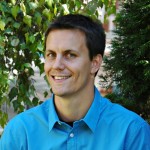 Mr. Nathan Cooper
Deputy Head of School / Athletic Director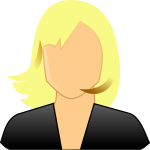 Mrs. Maria Kachmar
IB PYP Coordinator
Mrs. Jill Bieniek
IB MYP Coordinator

Governing Body
International education and supporting abilities are the tasks of the Foundation of International Education (FIE), an independent, non-profit organization with public charity status, the governing body of Wroclaw International School. The status of public charity means that the income from fees and tax write-off for 1% from individuals the Foundation devotes entirely for statutory purposes, including the development and improvement of its educational offer of Wroclaw International School.
These structures will come into force from August 2017
Govering Body Structure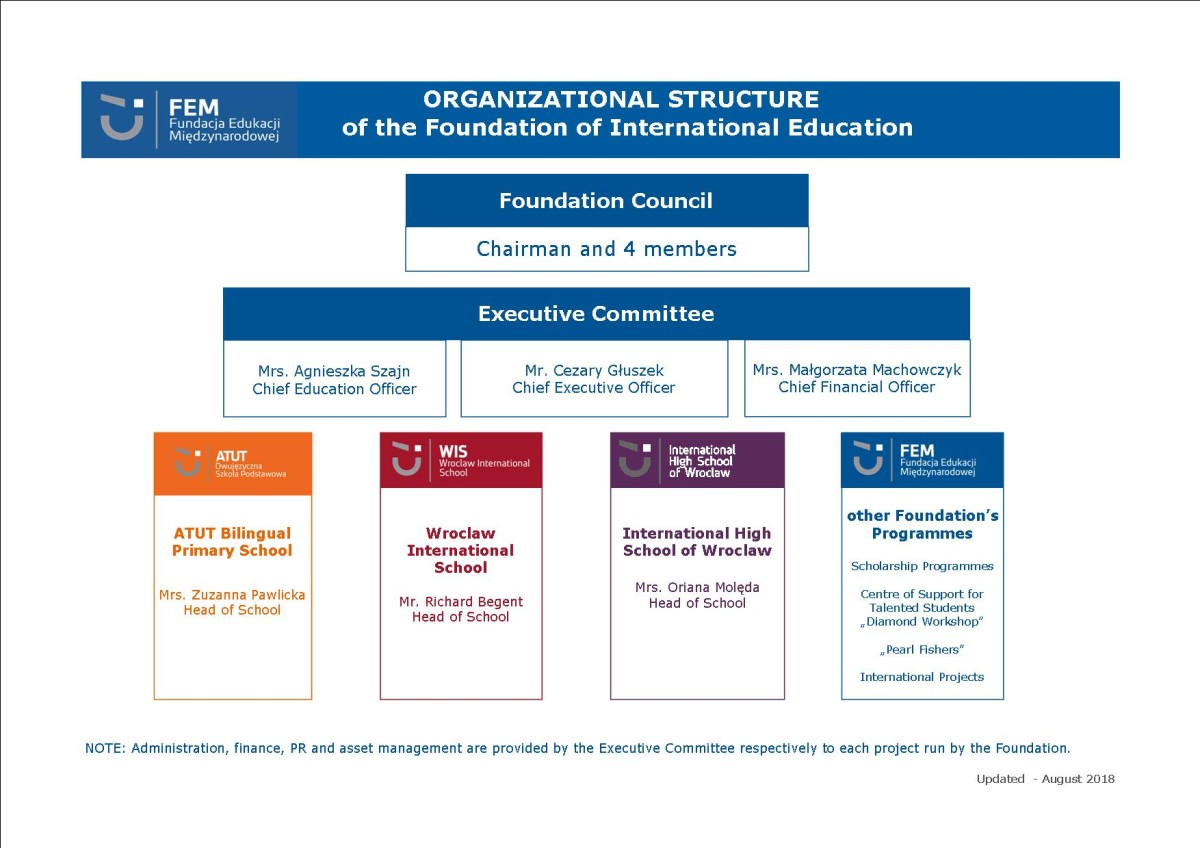 WIS Structure