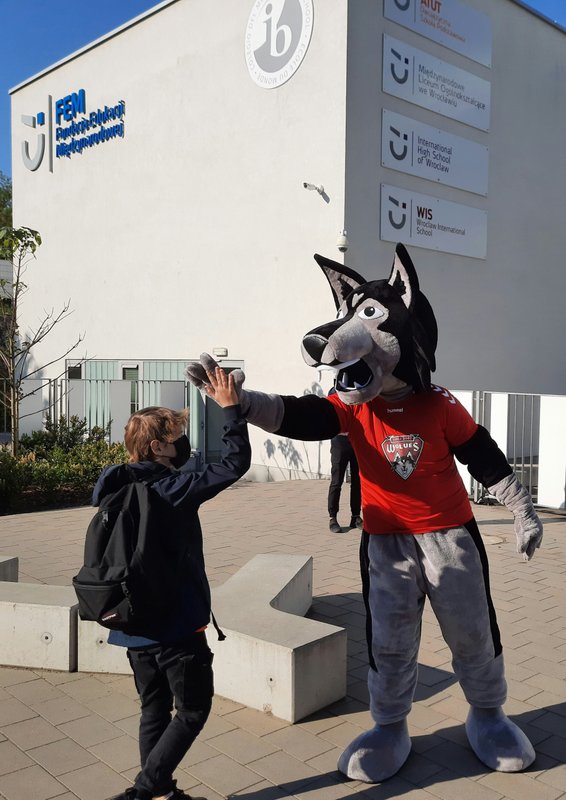 31-05-2021
The Wolf –
Wolves Athletic Program
mascot – was welcoming students at the doorstep today morning. A very special welcome was addressed to the oldest students returning as the last to the stationary learning from home schooling caused by the national lockdown.
WIS community members who want to be up-dated about Athletic Program events are asked to join 
Wolves Athletics
group on our Facebook!
Click the link below and visit the gallery to see more pictures with the Wolf!