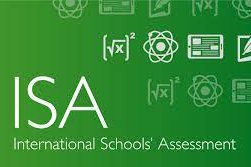 30-09-2022
WIS has been participating in ISA (International Schools' Assessments) for over 8 years. The purpose of these assessments are:
to help us track the academic proficiencies of our student body over time
to help us evaluate the effectiveness of our internal assessment model regarding international standards
The ISA assessments measure mathematical literacy, reading, writing, and scientific literacy. The ISA assessment is not a summative assessment. It is  just another way for us to assess the impact of our teaching and learning.
This year Grade 3 – Grade 10 students were carrying these assessments in September. We will receive feedback from the ISA, in November/December. The results will be shared with parents.