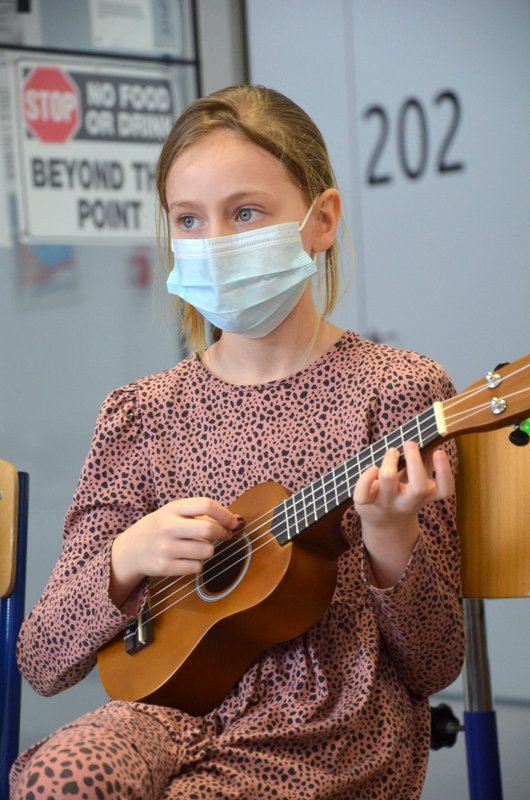 An annual Spring Concert and Art Weeks are our long tradition. We do not know if we will be able to organize these events this year due to the pandemic, but this does not prevent us from developing our musical talents together.
So we have started preparations for this spring talent show already. That is why PYP students diligently practice playing the ukulele with Ms Anna, their music teacher. We visited them during the rehearsal a few days ago.
On our Facebook profile you can see a short movie from this visit, and in the gallery you can see photos of our little musicians.