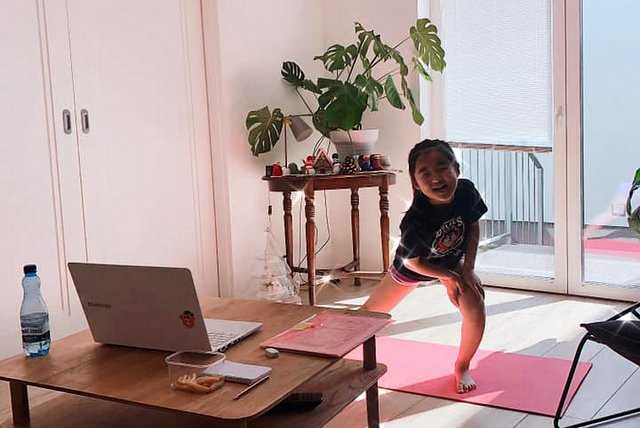 On picture above: WIS Grade 2 student during her PE on-line lesson at home.
16-04-2020
It is a challenge for teachers and students to assess students' work while everybody is separated and the school works online, but we are preparing to deal with it. Soon our PYP students will be working on their final assessment for online Fitness unit.
The students are asked to prepare with warm-up and stretching exercises and  put together their own fitness workout of 10 different fitness exercises they learned from the different videos they followed in previous lessons. They are also asked to upload one or more pictures or a video from the workout. Students have the choice to create 1 fitness workout and repeat it for all 5 lessons or create a new fitness workout each time.
Keeping fingers crossed for our young athletes!