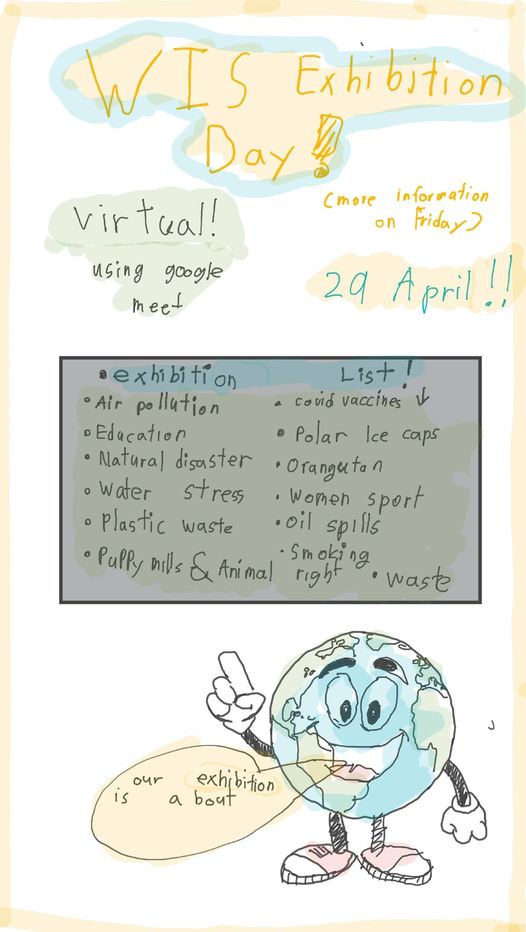 29-04-2021
On the 29th of April the PYP 5 students were celebrating their Exhibition. They have been working hard to develop their ATL and become independent.
Exhibition Celebration Day was an amazing opportunity to celebrate their growth as they transition to the MYP.
Thanks to the modern media whole school could celebrate their knowledge, action, artwork, independence, and collaboration during presentations.
Have a look at a poster prepared by one of the students on this occasion!
Well done PYP5! Wishing you all the best as MYP students!