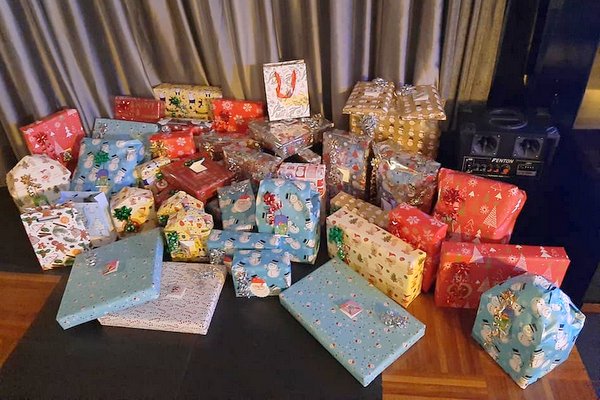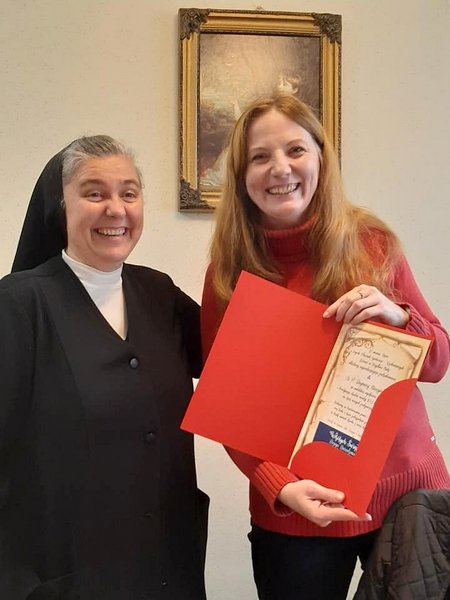 Mr. Dagmara with Sister Agata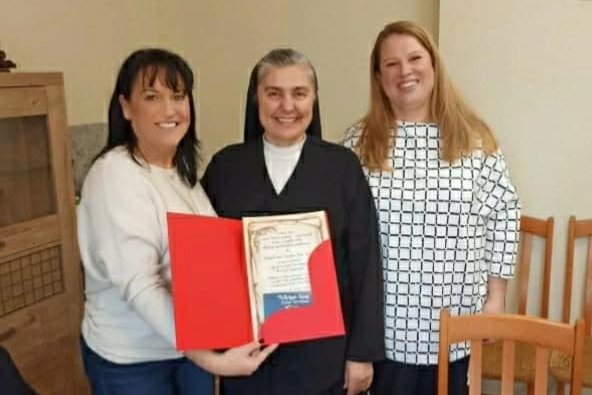 PTA Chair Ladies with Sister Agata
30-12-2020
Just around Christmas time WIS PTA organized annual collection of gifts and funds for Wiosna Orphanage and despite of pandemic managed to visit the place and deliver all the donations to Krzydlina Mała, where the orphanage is situated.
We would like to thank all the parents and staff members for their massive engagement in this beautiful charity action. Tt is difficult to name everyone involved as the list would be very long! The director of the orphanage -Sister Agata was blown away by your support and generosity!
This is a good moment to mention a very special person who was the initiator of support for Wiosna and has been volunteering for the orphanage for 17 years now! Mrs. Dagmara – the Polish Teachers and SAA (Service as Action) coordinator at WIS – has started supporting Wiosna many years ago and later on has inspired PTA to join her in her voluntary work for children in need. The amazing community of WIS joined her enthusiastically and within the years helping Wiosna children has become our main charity project.
Delivering gifts to Wiosna is always an emotional experience. This year due to sanitary restrictions the PTA representatives where not able to meet the kids personally but they felt the WIS community has played a part in making their Christmas a little more bearable.
The Wiosna children are sending their love and best wishes back to all of us. What's a beautiful Christmas gift! Thank you everyone!