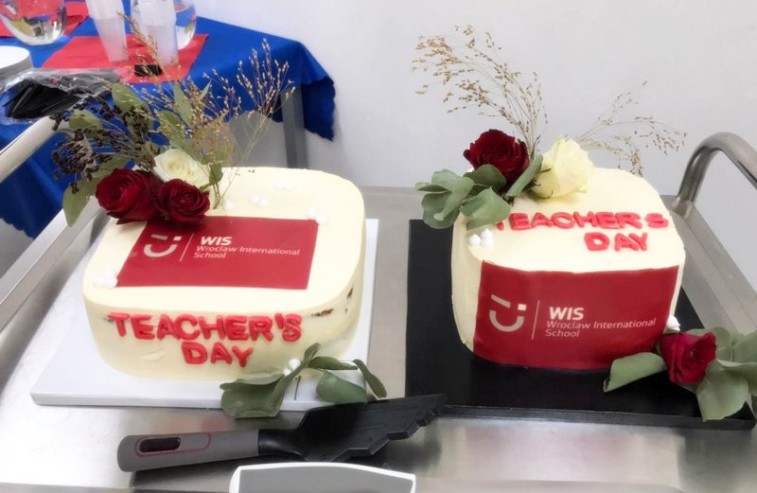 14-10-2022
The 14th of October is celebrated as National Education Day (called also Teacher's Day) in Poland. It commemorates the establishment of the Commission of National Education in 1773,  the central educational authority in the Kingdom of Poland and the Great Duchy of Lithuania, regarded as the first Ministry of Education in the history of Europe.
It is always a great occassion to appreciate teachers' work. So we did at WIS too. The PTA treated our lovely teachers by serving yummy, custom decorated cakes, which you can see on the picture.
The PTA meeting was also an occassion to thank Ulrike, the former PTA president – collaborating always greatly with the teaching and administration staff – for all her hard work for our community.
Thank you Teachers! Thank you Ulrike!