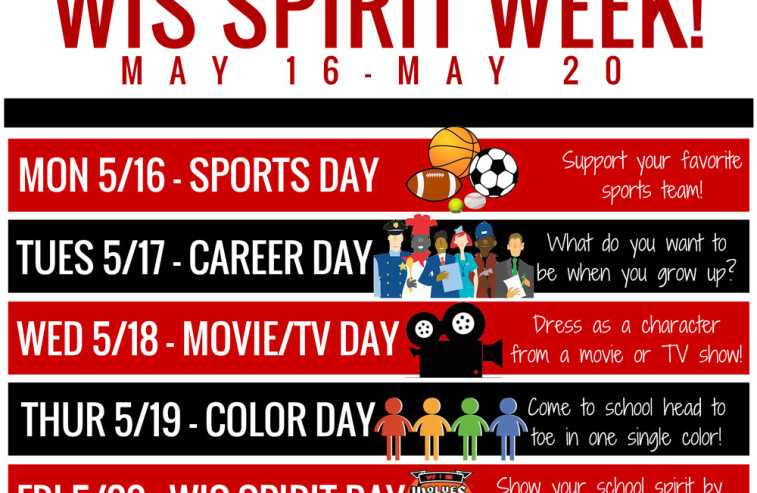 16-05-2016
Today we start celebration of WIS Spirit Week. We invite all students, teachers and staff to participate in the 'WIS Spirit Week' – May 16th – May 20th.
What is the Spirit Week?
A week long celebration of Wroclaw International School
An opportunity for our students, teachers, staff and parents to come together and increase school spirit
Each day of the week has a theme
Why are we having a Spirit Week?
To provide opportunities to improve our student's commitment to education
To create positive learning environment for both our students and teachers
To help develop and foster positive relationships among our community
Please see attached poster for the scheduled themes. Go WIS!!!!!
Mr. Richard Begent, Head of School