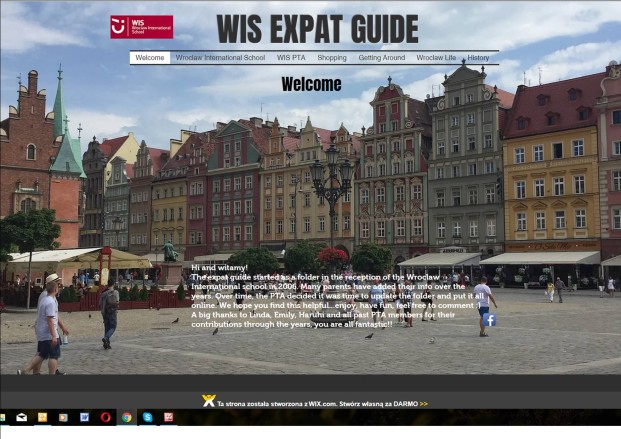 Dear Newcomers!
Thanks to WIS parents you can find a WIS Expat Guide online now. It is a website with information about the school and living in Wrocław collected over the years by parents volunteers. They know the best what kind of information does an expat at the beginning of his/hers adventure with Poland, Wroclaw and WIS might need.
This common work gives also a good insight in how positively and fruitful cooperates our WIS community. Enjoy!
Dear Parents! Thank you for your fantastic work!